Spend a Day Walking back in Time at Kilen Teck Heng Yoo Museum
Kilen Teck Heng Yoo Museum, the first and only museum of traditional Chinese herbal medicine in Thailand, has been opened at Lhong 1919. Located on the banks of the Chao Phraya River in Thonburi area, this museum is the new must-see attraction with Chinese-Thai historical background. For the first time in 128 years, it brings back the story of Kilen Teck Heng Yoo, a drugstore that has stayed with Thais for a long time and has been in our memory.


The museum is near Mazu Shrine at the back end of Lhong 1919.The name on the sign looks like Chinese words. The golden Kilen is put on the front door in the old-style wall. This atmosphere is so perfect for those who love taking a photo in Hipster style. The museum is set up like an ancient herbal drugstore with 5 zones:


The Root of Good Mind
There is a corner that is set up like the table used by Mr.Pae, the founder of Kilen Teck Heng Yoo shop. The old stationeries, like writing brushes, are placed on the table. This corner makes us feel like we are back to a hundred years ago. The story of the museum is proudly narrated by the staff of the museum. Kilen Teck Heng Yoo has been strict to the philosophy of "the root of good mind" from generations to generations. This philosophy means that Teck Heng Yoo brings healthiness by understanding others' feeling to bring them happiness and better life.
Kilen's Treasure
The hot spot of this museum is the big Chinese herbal medicine cabinet. Many visitors spend a long time here. This cabinet has many drawers. These drawers have many treasures inside, such as herbs, eaglewood which is an important ingredient of Kilen drugs, many mini displays that include the presentation of the roadshow with free movie.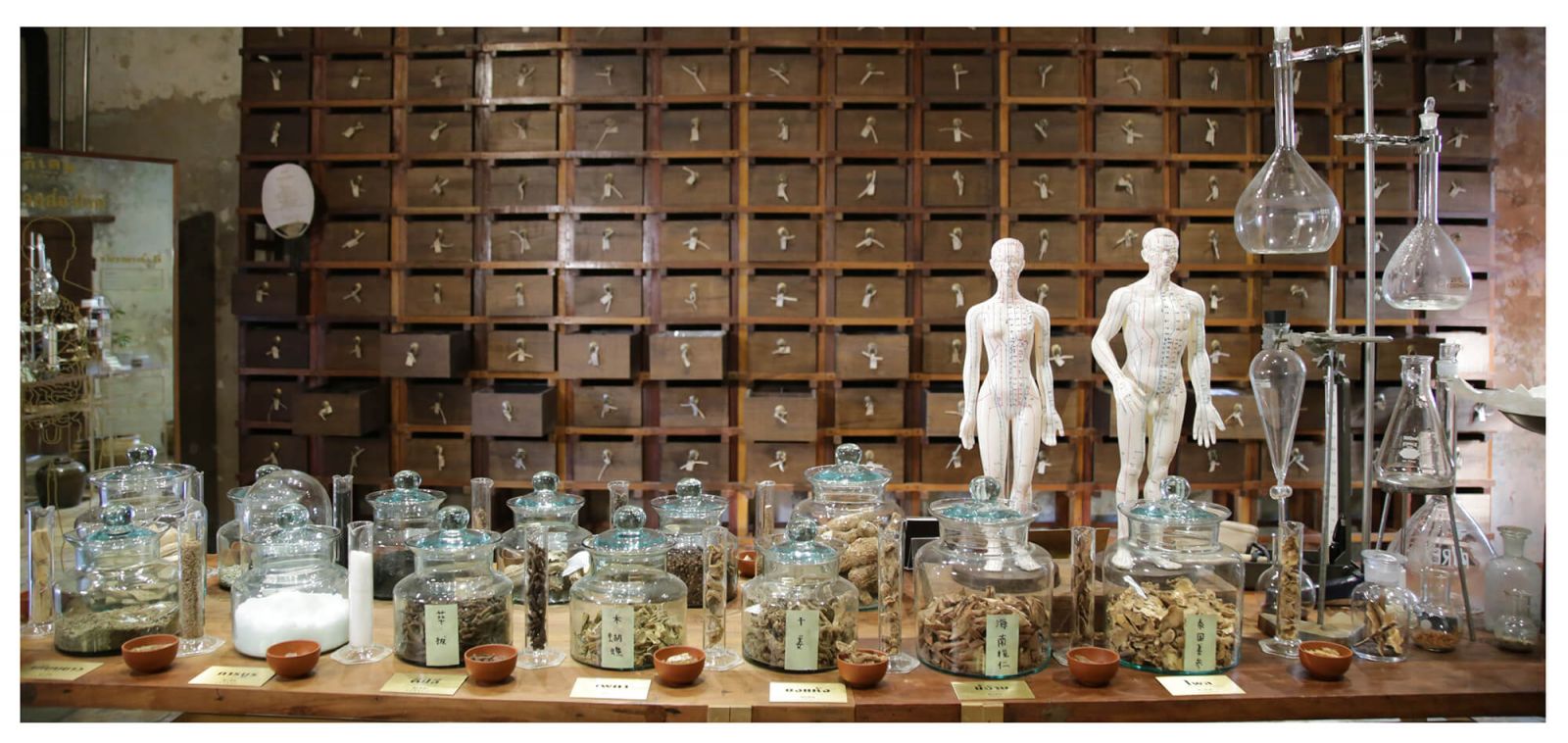 Made with Care
Many bottles of Krisnaklan Trakilane, the Kilen's signature product made from eaglewood, and other 13 traditional herbs are displayed in this zone to allow the visitors to feel and try. Some of them are rare. This is one reason why we should not miss this museum.
Good Health and Good Mind
This zone exhibits health knowledge. It presents how ancient Chinese people invented medicines by focusing on the balance of the body and Chinese "Qi" Body Clock.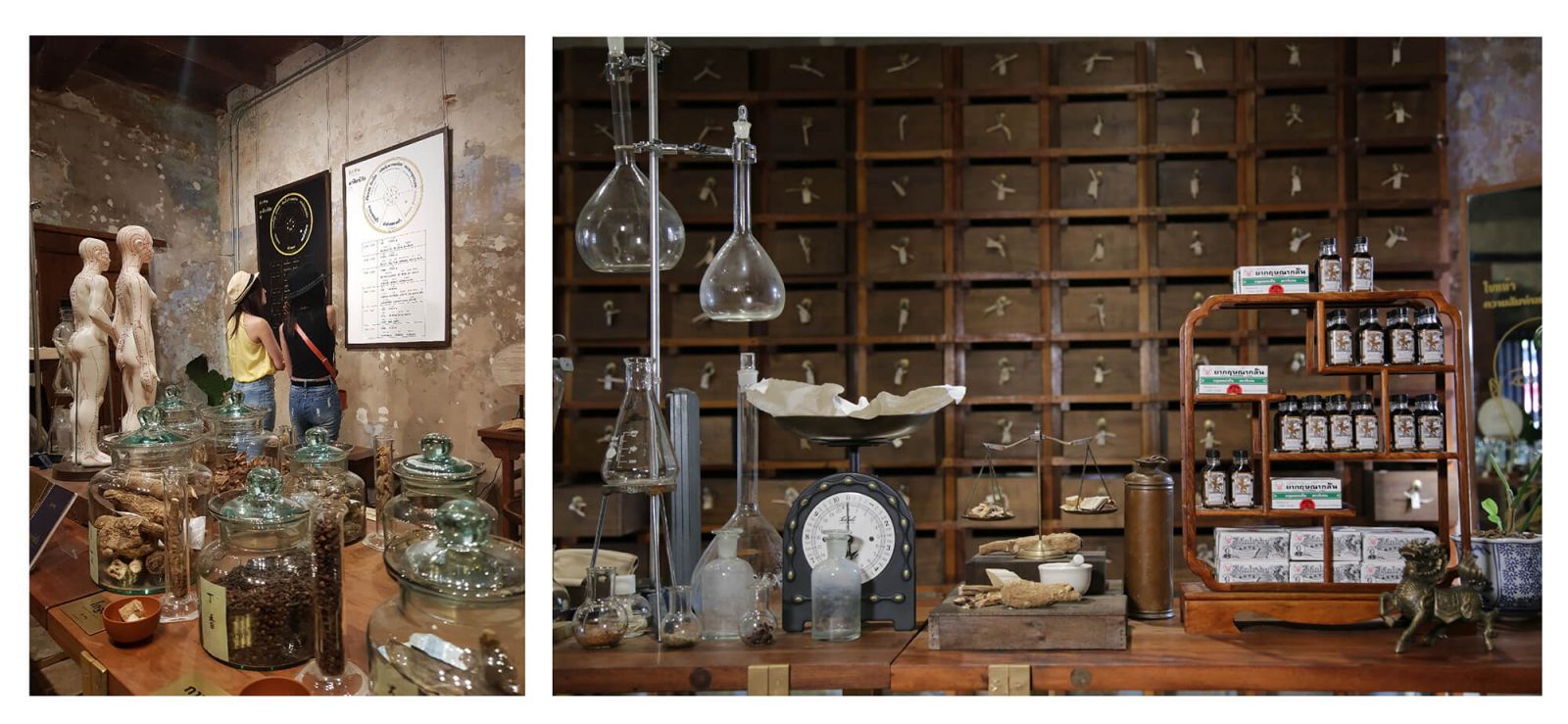 Good Mind is Forever
This zone exhibits Kilen products that have been with Thais for a long time, namely Krisnaklan Trakilane, Botan pastilles, Yathad 4 and Utaitip, and their amazing stories. Besides the exhibitions, there are some fun activities. The museum provides ancient Chinese outfits for visitors to try on and take a photo at the traditional tea corner, bringing them back to the time Tek Heng Yoo drugstore was established.

This museum well portrays the story of Osotspa. It does not only tell about Krisnaklan, but reflects the good attitude, virtue and the dedication without hope of return of Teck Heng Yoo people whose philanthropy began from giving away Krisnaklan to cure stomach aches and diarrhea. Osotspa people is proud of this story and would like to invite others to visit this museum.


Kilen Teck Heng Yoo opens every day from 10.00-20.00. Free admission. For more information about activities at the museum, please visit
https://www.facebook.com/KilenTeckHengYoo